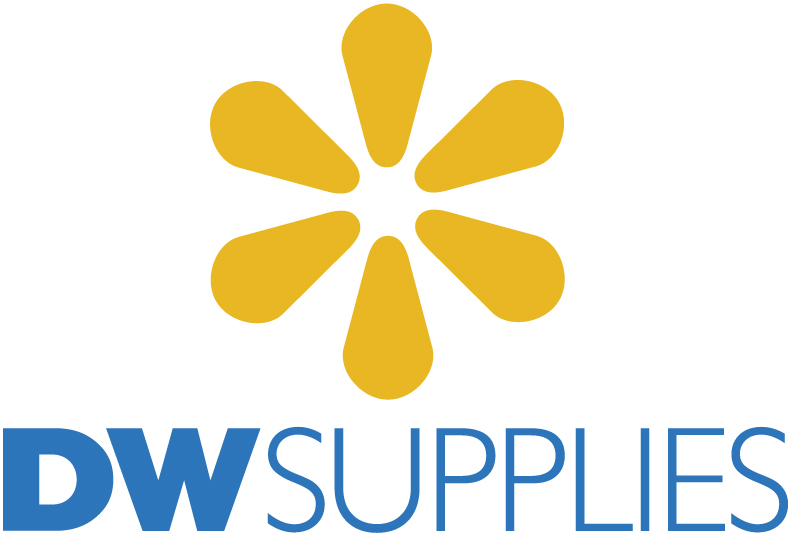 An introduction to DW Supplies:
As an online business we are able to offer you low prices with excellent customer service and quick affordable delivery costs. Here is a little insight into how we do it.
We do not have a fancy shop or show stopping offices to rent and maintain and as such we have very little overheads. We buy and store in bulk straight from the manufactures so you do not have to. We couple the low overheads with the low acquisition costs and low profit margin and offer you the end user our Very best and lowest prices around.
We believe That postage should be charged at cost and not hidden with inflated product prices we are charged £6.99 and thats all that you pay too.(we offer free delivery on orders over £195).
We use PayPal as our 100% secure online payment gate way. With PayPal we can accept payments from all of the top credit and debit cards safely and with ease. Its extremely easy to use, just follow the instructions on the link in the payment section of our shopping cart.
Best of all we do all of this while still maintaining our high customer service and quality products. Now you have had a feel for how we work please feel free to browse our site and buy with confidence.
P.S If you do have any questions or queries, please do not hesitate to ask.
A copy of a recent article in our local papers website:
Glenn Watts - Sales Manager, Wolverhampton
What do you do?
I'm the Sales and Marketing Manager for D W Supplies, a cleaning product supplies firm in Wolverhampton.
How did you get into the industry?
I sort of fell into it really! My wife owns the company and I help her run it. I've been in the industry for about four years now and still have lots to learn!
Describe your typical working day:
Wow, this is a difficult one - I have so many roles! Working for a small company it's a matter of doing whatever needs doing. Just roll your sleeves up and get your hands dirty. Generally though, my day consists of checking stock levels, taking and packaging orders, updating our website and blogs, promoting new products and networking. And I'm always on the lookout for new and exciting products!
What do you love most about your job?
The diversity of the role. It changes literally hourly! And the fact that I can control most of what I do during the day. It's great to know my role has no boundaries.
Have there been any particular highlights so far?
Yes, many! And quite often too. The biggest highlights for me are gaining new customers and hearing positive feedback about the service and products we provide. If I could think of only one it would be selling my first pallet-sized order via our website to a Polish bakery in London.
Any downsides?
Yes, pressure and time. There's always a lot of pressure and never enough time. When you own or help to run a family business, it doesn't end at 5pm each day like most people's jobs do. And you always have a thousand things running around your head; Where can I get that from? How much should I charge? Who owes me money? Who's placed orders? This happens all through the night, at weekends and even on holiday!
Any advice for people changing careers or starting their own business?
Do some research - not just into your product or service, but things like VAT and employment and trading laws. You'll need to be dedicated, flexible, open to new ideas and willing to work under pressure. And try not to be too gullible - there are lots of people out there who'll try to capitalise on a "newcomer" and sell all sorts of weird and wonderful products and services that are nearly always not required!
You can read the full article on the Express & Star's website